Viet Nam, Laos hold bilateral ministerial- level conference on drug prevention cooperation
October 27, 2022 3:05 PM GMT+7
VGP - With the approval of the Prime Minister, the Ministry of Public Security of Viet Nam has presided over and coordinated with the Ministry of Public Security of Laos to organize a bilateral ministerial conference on drug prevention cooperation on October 26 in Ha Noi.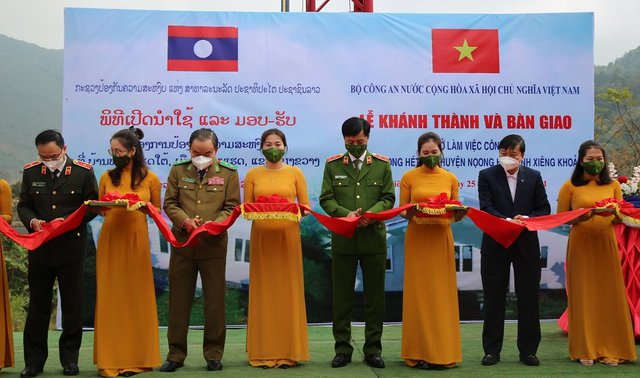 This was a vital conference to assess the situation of drug crimes and discuss maximizing the effectiveness of hotlines, sharing drug crime information and solutions to coordinate the investigation of drug cases.
Viet Nam and Laos share a common border stretching 2,300 km, passing through the ten border provinces of Viet Nam and Laos. The two countries are directly and strongly affected by the drug crime situation in the "Golden Triangle" area, one of the largest drug production centres in the world.
According to the Investigation Police Department on Drug-related Crimes, after the COVID-19 pandemic, activities of illegal drug trafficking and transportation lines related to the two countries were on the rise.
The main drugs used in Laos are amphetamine-type stimulants (ATS), followed by heroin, opium, and marijuana. Also, Laos is a transit point for many precursors to the "Golden Triangle" area for the illegal production of narcotics.
The Northern Laos border route is identified as a critical route for drug supply into Laos, and the southern route (adjacent to Viet Nam and Cambodia) is considered the "gateway" of drugs from the "Golden Triangle" area through Laos to a third country.
Many extensive illegal drug trafficking and trafficking organizations have been established with the cooperation of foreigners, who illegally transport narcotics into Viet Nam or continue transporting them to a third country for consumption.
Faced with that situation, on August 9, 2021, in the capital Vientiane (Laos), leaders of the Ministry of Public Security of the two countries signed a Memorandum of Understanding, to strengthen comprehensive cooperation in drug prevention and control./.