Police force busts 116 drug trafficking cases in January
February 18, 2022 1:45 PM GMT+7
VGP - Traffic police officials detected 116 drug trafficking cases in the first month of 2022, seizing 13 bricks of heroin, 26,771 synthetic drug pills and more than 64 kilograms of drugs of all kinds, according to the Ministry of Public Security.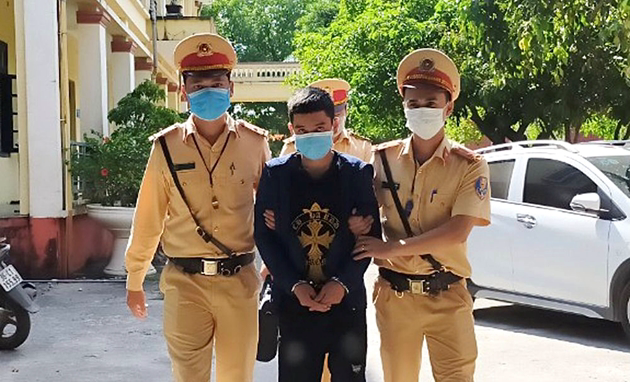 Meanwhile, in 2021, Viet Nam's customs authorities detained over 1.6 tons of narcotics and arrested 222 people in related cases.
The criminals have used many different methods to hide and transport drugs across the nation's borders, including hiding them within electric motors, frozen pig stomachs and candies, the report said.
Criminals took advantage of the fact that authorities were busy dealing with the COVID-19 pandemic to transport drugs through the border.
Viet Nam has emerged as a key trafficking hub for narcotics from the Golden Triangle, an intersection of China, Laos, Thailand and Myanmar which is the world's second largest drug producing area after the Golden Crescent in South Asia.
The repeated seizure of huge amounts of narcotics has been happening despite Viet Nam having some of the world's toughest drug laws.
Those convicted of possessing or smuggling more than 600 grams of heroin or cocaine or over 2.5 kg of methamphetamine can face capital punishment. Production or sale of 100 grams of heroin or 300 grams of any other illegal substance is also punishable by death.