Viet Nam has the most impressive HIV prevention and control record in Southeast Asia
November 07, 2022 3:10 PM GMT+7
VGP - UNAIDS Regional Director for Asia and the Pacific, Mr Taoufik Bakkali, highly appreciated the HIV/AIDS prevention and control in Viet Nam.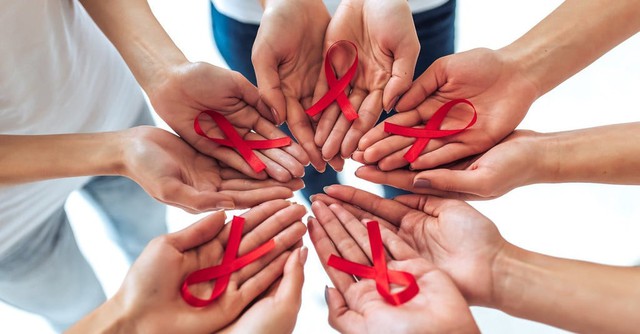 He emphasized that the rate of young people newly infected with HIV in Viet Nam has decreased by 69 percent since 2010.
"Viet Nam is one of the most impressive countries in the region in efforts to reduce HIV/AIDS infection and death rates. This shows the strong leadership, synchronous coordination and effective intervention solutions of the regulator", said Mr Taoufik Bakkali.
Statistics in 2021 demonstrated that Viet Nam still had about 240,000 people living with HIV/AIDS.
The Joint United Nations Program on HIV/AIDS (UNAIDS) called on Viet Nam to continue controlling HIV/AIDS towards eliminating HIV/AIDS from the list of diseases threatening public health by 2030.
Warning about the epidemic situation in Southeast Asia, the UNAIDS representative for Asia - Pacific said that the rate of new HIV infections among adolescents in Southeast Asia was worryingly increasing. This rate is exceptionally high between the ages of 15 and 24.
Many countries in the region, including Cambodia, Indonesia, Laos, Philippines and Thailand, recorded more than 40 percent of new HIV infections in adolescents.
UNAIDS warned that if HIV infection continued to increase among young people, Southeast Asian countries and the whole Asian region would be unable to achieve the goal of eliminating HIV/AIDS by 2030.
According to Mr Taoufik Bakkali, 99 percent of HIV infections among young people occur among gay men, sex workers and people who inject drugs.
Social workers need to thoroughly understand the psychology of these groups and have an appropriate approach so that they have the necessary knowledge and resources to protect themselves./.