Strengthening private health care to participate in HIV/AIDS prevention
October 27, 2022 3:04 PM GMT+7
VGP - USAID Viet Nam was committed to working closely with partners to leverage private sector expertise, resources, and investment to address HIV/AIDS challenges and make an impact on a larger scale.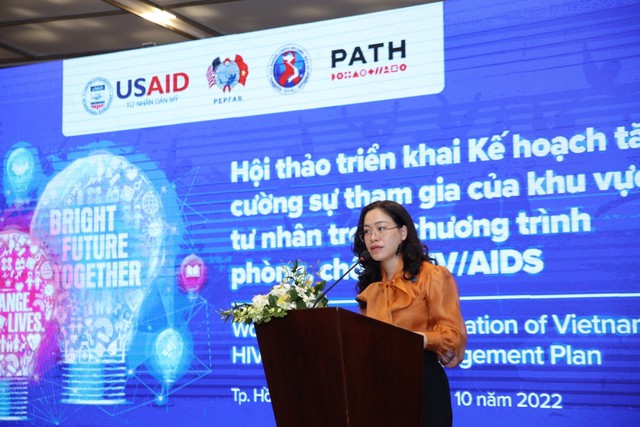 On October 20, 2022, the Viet Nam Ministry of Health – Administration for HIV/AIDS Control (VAAC) and the United States Agency For International Development (USAID) organized a workshop to implement a plan to increase the participation of the private sector in HIV/AIDS prevention and control.
The workshop was held for the first time to discuss the plan's implementation orientation and emphasize the pioneering role of the private sector in preventing and controlling the HIV epidemic in Viet Nam.
There are currently more than 20 private clinics providing HIV services integrated with primary health care in urban areas of Viet Nam. About 50 percent of HIV pre-exposure users are registered in private clinics.
Private partners are also crucial to innovation by expanding access to new products such as HIV self-testing and domestically produced condoms and implementing digital transformation communication plans for HIV and digital health care systems.
During the event, Dr Duong Thuy Anh, the Chief of VAAC, introduced a new Plan to strengthen the participation of the private sector in HIV/AIDS prevention and control programs.
This plan is Viet Nam's first comprehensive guide to directing private sector participation in HIV programs to support the implementation of the Government of Viet Nam's Strategy to End AIDS by 2030.
Randolph Augustin, Director of the Health Department of USAID Viet Nam, affirmed that USAID joins the Bureau in realizing a more significant role for the private sector's potential through this new plan./.