Viet Nam-major transit, destination point for synthetic drugs trafficked from Golden Triangle
May 18, 2020 8:57 AM GMT+7
(VGP) – Viet Nam has become a major transit and destination point for synthetic drugs trafficked from the Golden Triangle, according to the report titled "Synthetic Drugs in East and Southeast Asia: Latest Developments and Challenges" released by the United Nations Office on Drugs and Crime (UNODC) on May 15.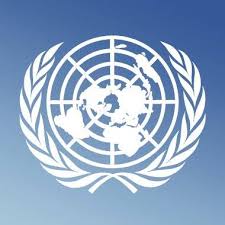 5.5 tons of crystalline methamphetamine in 2019
According to the report, the manufacture of methamphetamine has been further consolidated to the lower Mekong region, including Viet Nam. In July 2019, authorities dismantled the largest ever methamphetamine manufacturing site in the Central Highlands province of Kon Tum.
The record seizure of over 5.5 tons of crystalline methamphetamine in 2019, which exceeds the combined seizures reported in the preceding five years, illustrates the significant increase in the scale of methamphetamine trafficking targeting the country since late 2018.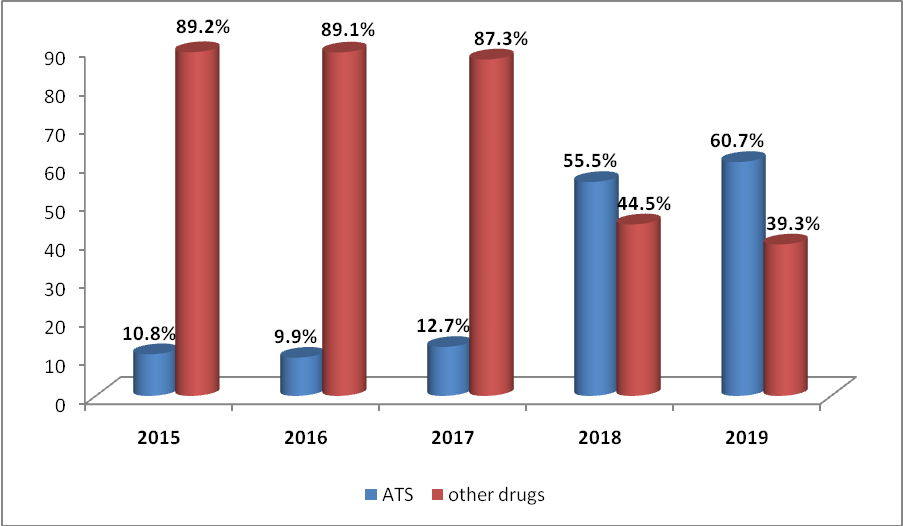 The proportion of drugs addicts using Amphetamine-type stimulants (ATS) in Viet Nam increases from 10.8% in 2015 to 60.7% in 2019.
Particularly, the report of the UNOCD also highlights that the rapid increase in supply and affordability causing a growing public health challenge as number of registered Amphetamine-Type Stimulants (ATS) users in Viet Nam has risen significantly from 11,140 in 2011 to 140,000 as the first half of 2019.
Surge likely due to the use of methamphetamine considering the drug being the most frequently used form of ATS in the country.
Meanwhile, the diversion and trafficking of precursor chemicals within and from Viet Nam is a growing concern, the report said.
Growing number of new psychoactive substances (NPS) identified in Viet Nam in recent years, a large proportion of which were synthetic cannabinoids.
Record amounts of ketamine were seized in Viet Nam in 2019, driven by a single trafficking case involving more than 500 kg of the drug.
Seizures of major synthetic drugs in Viet Nam in 2014-2019 period
| | | | | | | | |
| --- | --- | --- | --- | --- | --- | --- | --- |
| Drug type | Unit | 2014 | 2015 | 2016 | 2017 | 2018 | 2019 |
| Methamphetamine tablets | tablets | 297,285 | 696,632 | 427,655 | 979,487 | 1,363,495 | 987,913 |
| Crystalline | Kg | 1,017 | 1,122.4 | 1,161 | 8,113.9 | 18,441.4 | 17,076.8 |
| Methamphetamine | Kg | 352 | 983 | 839.6 | 856.9 | 1,929 | 5,500.6 |
| Ketamine | kg | | | 4 | 17.6 | 6.2 | 507.5 |
Methamphetamine seized in East, Southeast Asia increases year-on-year over last decade
The variety and volume of synthetic drugs have increased in the past year. "It is hard to imagine that organized crime have again managed to expand the drug market, but they have", remarked Jeremy Douglas, UNODC Representative for Southeast Asia and the Pacific. "While the world has shifted its attention to the COVID-19 pandemic, all indications are that production and trafficking of synthetic drugs and chemicals continue at record levels in the region."
Seizures of methamphetamine in East and Southeast Asia have increased year-on-year over the last decade, something not observed in any other part of the world. Countries in the region have already confirmed seizures of 115 tons of methamphetamine in 2019, but the figure does not yet include any data from China which has seized an average of nearly 30 tons per year the last five years.
East and Southeast Asia are also witnessing the steady rise of dangerous synthetic opioids. While there were only three opioids identified in the illicit drug supply of the region to 2014, the number increased to 28 in 2019, and seizures are being made in new locations as organized crime continue to push the limits of the business.
"It is clear that the synthetic drug market in East and Southeast Asia is dynamic and continues to evolve", according to Justice Tettey, Chief of the UNODC Laboratory and Scientific Section. "Strategies in the region, and in fact elsewhere in the world, should be built with an understanding of the chemical origins of synthetic drugs, which is why forensic and precursor control capacities are critical for countries and the region to effectively respond."
By Thuy Dung