USAID HIV programs support home-based care for COVID in HCMC
VGP – The United States Agency for International Development (USAID)'s HIV projects, including the USAID-supported Meeting Targets and Maintaining Epidemic Control (EpiC) and USAID/PATH Healthy Markets , have stepped up to provide emergency support.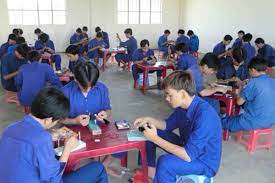 With more than 5,000 COVID-19 diagnoses daily, the health system in Ho Chi Minh City (HCMC) has struggled to treat all COVID-19 patients in formal health facilities.
As a result, many patients, including those living with HIV or on HIV pre-exposure medication (PrEP), must self-isolate at home until they can access a hospital, or recover.
The EpiC activity purchased thirty oxygen concentrators, 200 oxygen saturation pulse oximeters, and thousands of nasal cannula sets to provide emergency oxygen to clients.
Healthy Markets supported key population-led clinics to procure and deliver an additional 250 pulse oximeters and symptom management care packages to their clients self-treating for COVID at home.
Pulse oximeters enable people with COVID to monitor their oxygen saturation levels and to seek emergency care when indicated. Healthy Markets also procured additional personal protective equipment for clinic staff delivering essential medicines, home care, and food aid to clients.
By expanding access to oxygen support, pulse oximeters, and basic medicines for clients self-treating for COVID at home, USAID's HIV programs are improving care and can reduce fatalities among people living with HIV and PrEP clients suffering with COVID-19.
By Hoang Ha