USAID Community HIV Link-Southern Project approved
VGP – The PM has ratified the investment of the USAID Community HIV Link-Southern Project, which is sponsored by the United States Agency for International Development (USAID) though a non-refundable aid.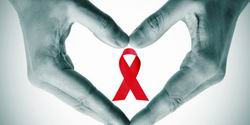 The project, worth US$2.1 million, will be realized within five years in Ho Chi Minh City.
It aims to strengthen community HIV/AIDS services to support a sustainable national HIV/AIDS response.
It will enable mobilization of and facilitate capacity building for members of community-based groups and organizations (CBO) and promote their greater engagement in HIV service delivery to the above-stated key affected populations. To effectively reduce the transmission and prevalence of HIV, it is essential to reach out to and involve members of higher risk populations and other people living with HIV in Ho Chi Minh City.
It will make contribution to fulfilling the 90-90-90 Plan in the next five years, getting access to 48,299 gays in Ho Chi Minh City through CBOs and carry out testing for around 43,469 others (90%).
As many as 3,633 people living with HIV in the city will be treated and 38,337 prostitutes and drug addicts will gain indirect benefits through CBOs.
The 90-90-90 Plan, which aims to put an end to AIDS in Viet Nam by 2020 under a HIV prevention program initiated by the United Nations, will promote the participation of the whole political system and people in realizing the National Strategy on HIV/AIDS prevention and control till 2020, with a vision to 2030.
According to the Ministry of Health's Department of HIV/AIDS Prevention and Control, the plan includes three targets: 90% of people living with HIV will know their status, 90% of people who know their status are on regular antiretroviral (ARV) treatment and 90% of all people on treatment will have undetectable levels of HIV in their body (known as viral suppression).
By Thuy Dung