Thanh Hoa: 90% of HIV/AIDS carriers treated with ARV
May 08, 2020 2:19 PM GMT+7
VGP – The north central province of Thanh Hoa has reported 90% of its HIV carriers have been treated with ARV, becoming one of the localities that have early reached the target set by the United Nations, according to the province's center for diseases control.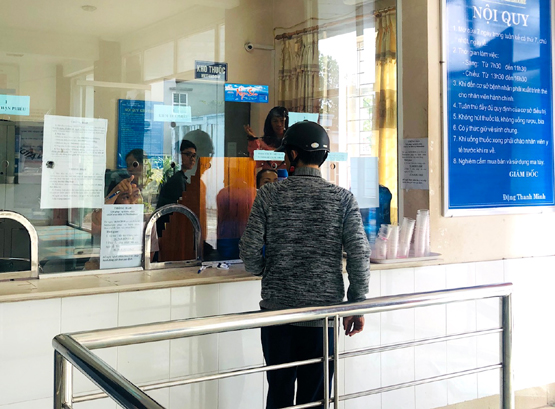 Early treatment for HIV/AIDS carriers will help improve their health and limit the transmissions of the virus in the community.
As of March 2020, as many as 8,395 HIV/AIDS carriers were recorded in Thanh Hoa Province, of whom 4,119 have been controlled and 2,500 deaths were recorded.
In 2019, the province launched 21,724 communications programs on HIV/AIDS prevention and control for 983,884 people.
A total number of 22 HIV volunteering testing centers have launched testing for 123,482 ones among 125,227 people receiving counseling, making up 98.6%.
The number of HIV-infected people made up 0.4% of tested people.
Drug addicts are among the high risk groups with the largest proportion of positive outcomes with HIV.
Methadone treatment has been carried out at 27 facilities and 17 distribution centers at 24 districts and communes.
Around 2,449 patients have been treated with Methadone in the province while 98.7% of patients receiving Methadone treatment have been treated with ARV.
32 patients have been provided with Buprenorphine treatment, of whom 4 infected with HIV have been treated with ARV.
Nine among 27 districts in the province have been funded by the Global Fund to support all pregnant women in prevention of mother-to-child HIV transmissions.
ARV treatment has been supplied for 3,832 patients, of whom 3,367 have been treated at treatment facilities and 465 at 12 distribution centers.
At present, 620 among 3,834 patients at three districts of Ngoc Lac, Tho Xuan and Thanh Hoa City have received medicine through health insurance, which is regarded as meaningful to sustainable treatment of HIV.
By Thuy Dung