Social media helps control HIV/AIDS in VN
March 26, 2018 3:31 PM GMT+7
VGP - A forum was held in Ha Noi last week to discuss the potential of Viet Nam's growing social media ecosystem to boost HIV control.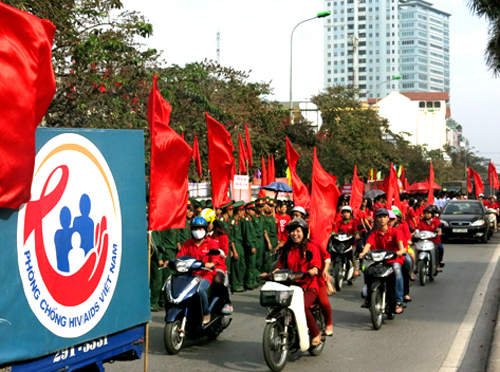 The event brought the government, the private sector, and communities together to discuss how to further integrate HIV services and support into the digital age.
Digital technology and social media are powerful in supporting Viet Nam's goal to eliminate HIV by 2030.
Online community on social media provides a safe space for people at risk of HIV to learn and talk about safe sex and services such as HIV self-testing and pre-exposure prophylaxis (PrEP) said director of social enterprise G-link Le Minh Thanh.
United States Agency for International Development (USAID) and PATH, an international non-profit health organization, initiated a Healthy Markets project that aims to grow a viable market for HIV-related goods and services capable of meeting the needs of people facing the greatest risks.
Cutting edge online initiatives that are driven by communities, civil society groups, entrepreneurs, and businesses are boosting the uptake of HIV testing, PrEP, and essential products such as condoms, and are playing a critical role in Viet Nam's efforts to achieve the 90-90-90 Plan.