Prostitution prevention and control program in 2021-2025 approved
VGP – The Prime Minister has ratified the prostitution prevention and control program for the 2021-2025 period, with a view to combating prostitution and raising the awareness and activities of social organizations and community in prostitution prevention work.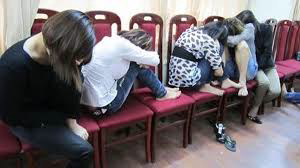 The program aims to enhance capacity of getting access to and using social services to help ex-prostitutes re-integrate into community as well as improve the effectiveness of communications and education on prostitution prevention.
Accordingly, at least 70 percent of communes and wards have at least a means of communications on prostitution prevention while 60 percent of laborers at industrial parks and 70 percent of students at high schools and higher education establishments are provided with knowledge, laws and policies on prostitution prevention.
Figures from the International Labor Organization (ILO) suggest that there are nearly 101,300 sex workers, including 72,000 women, in Viet Nam.
By Thuy Dung