Policy-maker workshop on nature, prophylaxis, treatment of substance use disorders
November 05, 2019 4:19 PM GMT+7
VGP – A policy-maker workshop on nature, prophylaxis and treatment of substance use disorders is jointly organized from November 4-6 in Ha Noi by the United Nations Office on Drugs and Crime (UNODC) and the Vietnamese Ministry of Labor, Invalids and Social Affairs.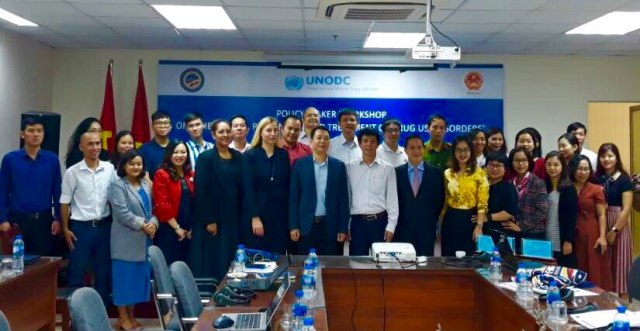 At the conference, policy-makers will be provided with scientific information about substance abuse treatments and strategies on reduction of drug demands.
In addition, the capacity of policy-makers will be enhanced to draft, negotiate, encourage and support drug policy in line with the international conventions on drug as it is relevant to the protection of lives of people affected by substance use disorders while ensuring safety and security for people.
The workshop aims to consult with the government officials to establish a permanent relationship with scientists and scholars to arrange policy-making decisions based on scientific evidence as well as heads to the importance of connecting families and households in prevention initiatives and the process of recovering from substance use disorders.
By Thuy Dung