More than 210,000 alive HIV carriers recorded nationwide in 2019
December 31, 2019 9:23 AM GMT+7
VGP – As of December 18 this year, as many as 210,100 alive HIV carriers were recorded nationwide, according to the General Statistics Office.
Around 97,000 HIV carriers developed with full-blown AIDS while 98,510 deaths of HIV/AIDS were announced.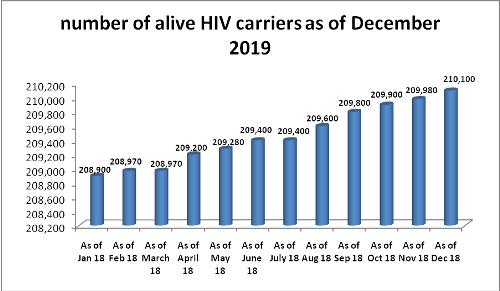 As of December 18, the number of HIV carriers witnesses a year-on-year increase of 0.6% (or 1,300 ones), reaching 210,100 ones.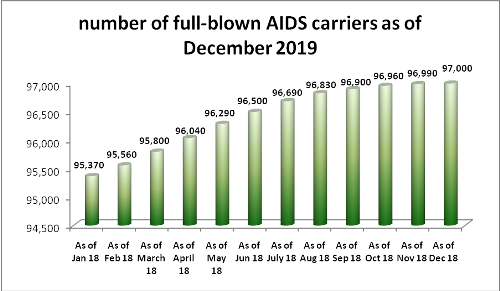 Within one year, an increase of 2,100 HIV carriers developing with full-blown AIDS in comparison with the previous year is reported, or up 2.21% against in 2018, raising the total number of AIDS carriers to 94,900 ones.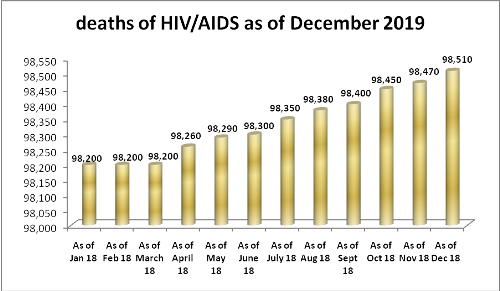 The number of deaths of HIV/AIDS in 2019 attains 98,510 ones, an increase of 350 ones compared to the previous year or up 0.36%.
By Thuy Dung