More HIV/AIDS carriers enjoy monthly social assistance
March 23, 2021 10:32 AM GMT+7
VGP – Children living with HIV/AIDS from poor households, under 16 or whose parents are executing decisions on handling of administrative violations at compulsory detoxification establishments or HIV/AIDS carriers from poor households without monthly stable incomes will enjoy social support policies which were designed to roll out social protection for vulnerable people.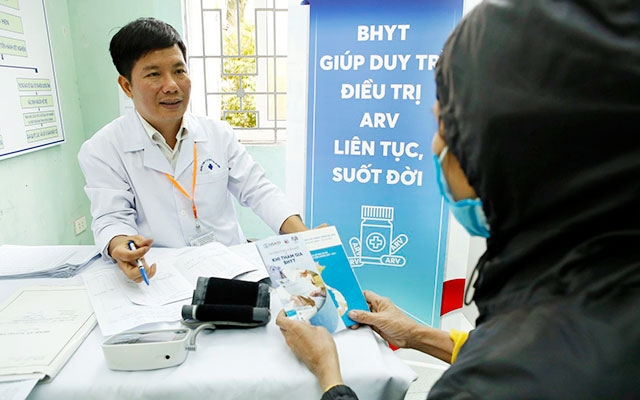 These three subjects mentioned above are among new eight subjects who will benefit from monthly social protection under Decree No.20/2021/ND-CP providing social support policies for those entitled to social protection.
Accordingly, the standard level of social assistance shall increase from VND270,000 to VND360,000 per month since July 1, 2021.
The Ministry of Labor, Invalids and Social Affairs announced that the nation launched monthly social support for 3.2 million people in 2020, with the total amount of VND18,000 billion.
Following the new Decree, the number of subjects entitled to monthly social assistance in 2021 will be raised to 3.7 million, with the total expenditure of VND25.600 billion.
According to the statistics of the World Bank, as many as 5,200 children aged from 0-14 living with HIV/AIDS were recorded in Viet Nam in 2019.
By Thuy Dung