Illegal substance found in gift to Australia
June 04, 2014 9:26 AM GMT+7
VGP - The Express Delivery Customs Sub-department, under the Ho Chi Minh City Customs Department, on May 30 detected and seized 9.86 kilograms of drug precursor Pseudoephedrine mixed with shrimp paste contained in two plastic jars.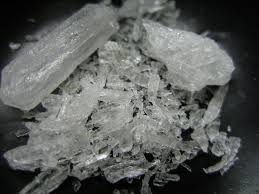 The jars were registered to be sent as gift to Australia by a resident of District 6. The amount of Pseudoephedrine, used to make methamphetamine, was valued at about VND7 billion (US$329,000).
The sub-department is working with the city police to investigate the case.
In the last eight months, the sub-department detected and seized more than 67 kilograms of dug precursors and 4.22 kilograms of heroin, all disguised in food and cosmetics.