HSBC VN acts to assist vulnerable groups during COVID-19
April 15, 2020 2:32 PM GMT+7
VGP - HSBC Bank has officially announced to finance VND3 billion to support the most vulnerable groups in Viet Nam in the fight against Covid-19.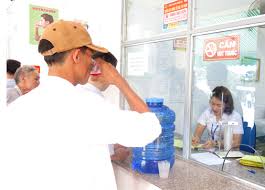 It will not only provide immediate support, the program also aims at building resilience and preparedness for these groups of people for any similar crisis in the future, creating a positive long-term impact for the community.
HSBC Viet Nam is cooperating with experienced non-governmental organizations such as Worldwide Orphans Foundation (WWO), VinaCapital Foundation and Supporting Community Development Initiatives (SCDI).
The program includes three projects which are expected to extend support to around 10,000 people of different backgrounds who are also the most vulnerable groups in Viet Nam.
As an initial action, two projects will provide basic relief such as food, shelter, medicine, therapy sessions, special home education platforms for migrants, the homeless, off-the-book workers, disable children with disadvantage background and their caregivers who are seriously impacted by Covid-19.
In the meantime, for the long-term effect, another project will look to install clean water filtration systems for public hospitals in remote communes, benefiting healthcare workers and patients in these areas.
In addition, it will set up training on the needs of clean water for local people, and provide economic recovery to the people in need.
By Hoang Ha