HIV prevention for young drug users
January 17, 2020 2:16 PM GMT+7
VGP – "Protecting the future-a new strategy to control HIV infection among young drug users in Viet Nam" project has brought effective achievements in HIV prevention and treatment for young drug users aging from 16-24 through creative intervention strategies.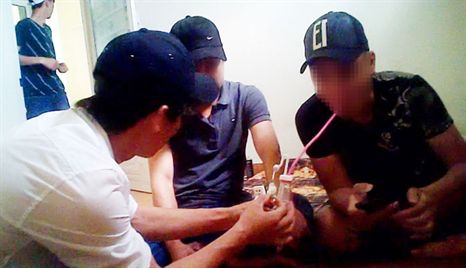 The project, launched by the Center for Supporting Community Development Initiatives (SCDI), was realized within three years from 2016-2019 with the sponsor from the Expertise France.
The project was carried out at a number of cities and provinces such as Ha Noi, Ho Chi Minh City, Hai Phong, Ninh Binh, Thai Binh, Quang Ninh and Khanh Hoa.
Key activities of the project included seeking for factors related to HIV infection to identify new strategies to get access to targeted groups and establish intervention packages based on new strategies and improving capacity for community-based organizations to attract more youngsters to join in new intervention packages.
After three-year-implementation, the capacity of 20 CBOs at seven localities has been enhanced.
As many as 12,000 young drug users were approached. The project launched more than 1,800 group communications meetings, HIV testing for 11,000 ones, detecting 246 ones positive with HIV and supporting 234 ones to receive ARV treatment.
Within the framework of the project, a survey was carried out at three cities including Ha Noi, Hai Phong and Ho Chi Minh City with the participation of 471 young drug users.
The survey shows that the age of first drug use is 16-17 while 13.7% of youngsters joining the survey admitted they used drug. Around 60-75% of youth had sexual behaviors, of whom 50% had unsafe sex.
By Thuy Dung