Ha Noi pilots web-based self-testing service
April 22, 2021 3:34 PM GMT+7
VGP – The Center for Training and Research on Substance Abuse-HIV (CREATA-H) has piloted HIV self-testing service via Website.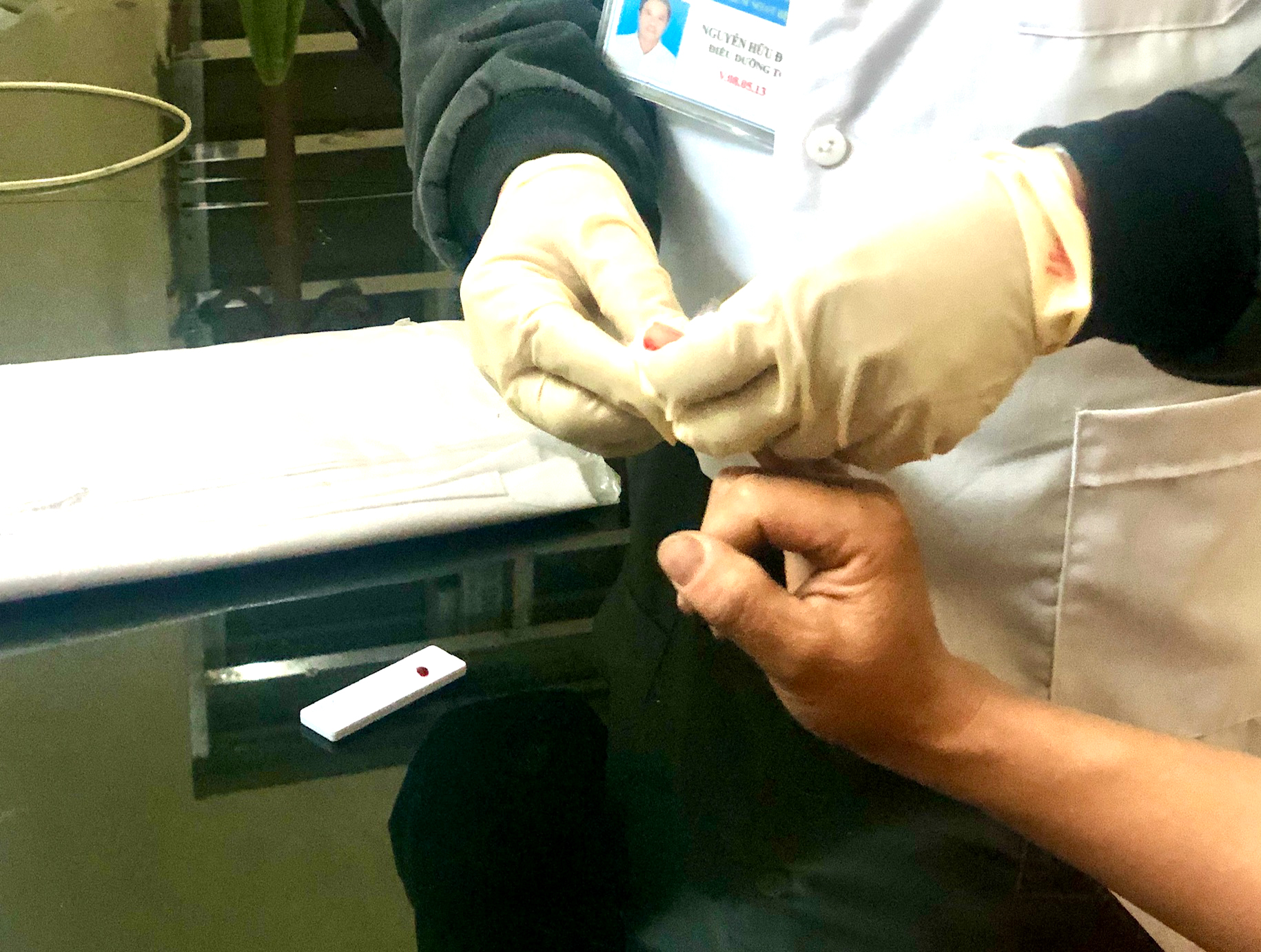 A self testing kit ordered online and done at home has been launched in many countries all over the world, which has manifested feasible and effective.
In Viet Nam, the number of men who have sex with men (MSM) tested positive for HIV tends to increase, thus self-testing kit is a prioritized solution to consulting and supporting HIV carriers in a most favorable, secured and safest manner.
Users can get access to website Tuxetnghiem.vn and fill in form on evaluating risks. Users can select forms of self-testing such as mail, grab and self-pickup. The outcomes will be sent to customers within 48 hours.
The model was piloted in the Mekong Delta city of Can Tho and received positive comments. Customers with negative outcomes will get access to prevention services such as PrEP and condoms while customers with positive outcomes will be diagnosed and treated.
The pilot program is within the framework of the national strategy, with the aim of raising the proportion of HIV carriers in the community knowing their status to 90% by 2025 and 95% by 2030. Besides, the proportion of high-risk people tested annually will reach 70% by 2025 and 80% by 2030.
In November 2020, Can Tho City's Center for Disease Control joined hands with the Viet Nam Administration for HIV/AIDS Control, under the Ministry of Health and the World Health Organization to launch website tuxetnghiem.vn.
By Thuy Dung