Four caught trafficking 350 kg of drugs
April 07, 2021 3:31 PM GMT+7
VGP - Four people have been arrested in the central Nghe An Province for allegedly trafficking around 350 kg of drugs.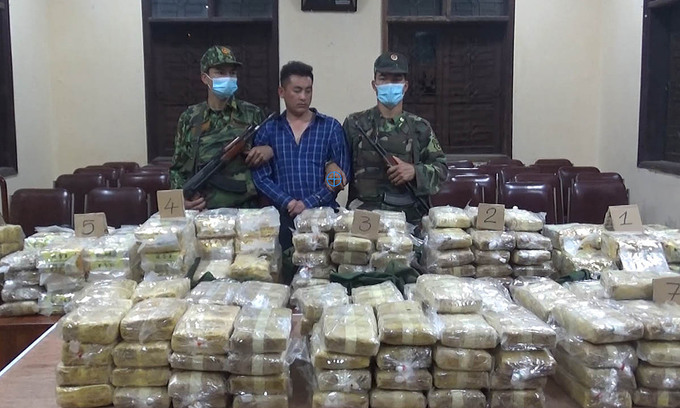 The four, part of a transnational trafficking gang, were caught following a two-month operation by border guards and police.
On April 3 a man was caught driving northward in a Ha Noi-registered car at a toll gate in the province's Hoang Mai Town with 227.5 kg of drugs, including 48 kg of methamphetamine. The rest was not identified.
Earlier three suspects had been arrested on two occasions in January and March in Thanh Chuong District, and 115 kg of meth and 17,600 ecstasy pills.
The police believe the drugs could have originated in Laos and were to be trafficked to a third country through northern Viet Nam.
Those convicted of possessing or smuggling more than 600 grams of heroin or more than 2.5 kilograms of meth face the death penalty in Viet Nam. The production or sale of 100 grams of heroin or 300 grams of other illegal narcotics is punishable likewise.
But despite having some of the world's toughest drug laws, drug busts remain common in Viet Nam.