Drug addicts in HCMC on the rise
November 14, 2021 9:57 AM GMT+7
VGP – More than 28,500 people in HCMC are drug addicts, a 4.3 percent increase from late 2020, according to the municipal People's Committee.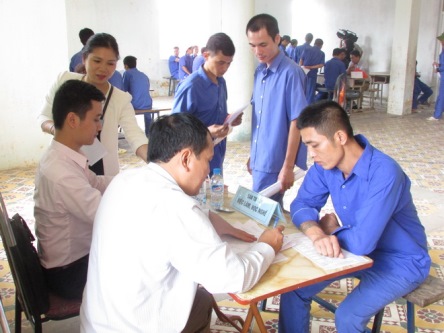 A document regarding narcotic control sent by Deputy Chairman of Ho Chi Minh City People's Committee Ngo Minh Chau to the Ministry of Public Security revealed the southern metropolis now has around 12,600 drug addicts at home, 13,260 in rehab and over 1,600 imprisoned or detained for criminal activities.
An estimated 5,500 HIV carriers have yet been uncovered in Ho Chi Minh City, 30% of whom have high levels of HIV in their body, known as viral suppression with high risk of transmissions.
The information was released by deputy head of Ho Chi Minh City's Department of Health Nguyen Huu Hung at a meeting reviewing 30-year HIV/AIDS prevention and control work in the city in January this year.
Since the first case detected in HCMC in December 1990, the city has reduced the proportion of HIV carriers among drug addicts from 42.3% in 1995 to 18.6% in 1998.
During the 2000-2010 period, 145 HIV testing and counseling facilities were built while 24 Methadone facilities provided treatment for 5,400 patients.
In the 2010-2020 phase, the city has achieved 90-90-90 Plan ((90% of people living with HIV will know their HIV status; 90% of people who know their status are on HIV treatment; and 90% of all people on treatment will have undetectable levels of HIV in their body, known as viral suppression).
The city is striving to reach 95-95-95 Plan by 2025 and soon end HIV/AIDS by 2030 though measures to strengthen testing and investigating, Hung affirmed.
HCMC is a frequent location for drug-related crimes, owing to its socio-economic development status and high population. Most narcotics arrive here via the Golden Triangle, an intersection of China, Laos, Thailand, and Myanmar and the world's second largest drug producing area behind the Golden Crescent in South Asia..
Drug trafficking and consumption have persisted and worsened in Viet Nam though it has some of the world's toughest laws.
For instance, those convicted of possessing or smuggling more than 600 grams of heroin face the death penalty.
By Hoang Ha