Deputy PM calls for faster actions to end HIV/AIDS by 2030
June 09, 2021 2:37 PM GMT+7
VGP – Vietnamese Deputy Prime Minister Vu Duc Dam reiterated the need to accelerate actions to end HIV/AIDS by 2030 while he was addressing the United Nations General Assembly's high-level meeting on HIV/AIDS held virtually on June 8.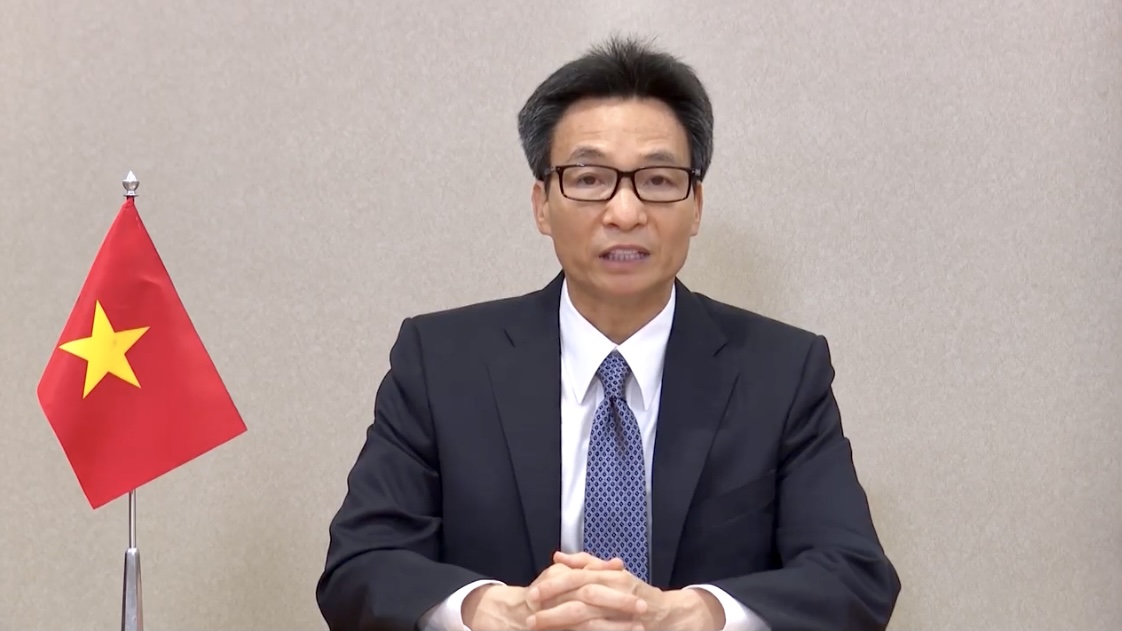 Vu underscored the importance of ensuring sufficient resources for the HIV and AIDS response, non-disruptive supply of antiretrovirals and accelerating the development of HIV vaccines and cure medicines.
Viet Nam has sustained strong political commitment to the HIV response over the years, noting that most countries have not achieved the 90-90-90 targets rolled out five years ago, said Vu.
The Southeast Asian country has made good use of international support for the sustainable financing of the national HIV/AIDS response, allowing it to surpass the second target, with 96 percent of people diagnosed with HIV receiving antiretrovirals, according to the Deputy PM.
Vu also stressed that it is important for people to learn their HIV status faster so that they can access to treatment services soon.
Viet Nam has been recognized as one of the four leading countries in the world regarding HIV/AIDS treatment, alongside the United Kingdom, Germany and Switzerland, with the rate of HIV community infection in the country being kept below 0.26 percent.
According to experts, the country's HIV/AIDS prevention and control program has helped protect about 500,000 people from HIV infection and prevented more than 200,000 AIDS-related deaths, said Vietnamese Minister of Health Nguyen Thanh Long.
The country has managed to keep the community HIV infection rate below 0.3% over the past decade.
Earlier in March, Deputy Prime Minister Vu Duc Dam urged subordinate levels to strive to raise the number of HIV carriers receiving ARV treatment to 160,000 in 2021, up 10,000 from the previous year./.
By Thuy Dung