Conference on international cooperation in fighting human trafficking organized
March 01, 2022 9:34 AM GMT+7
VGP - The second conference on improving efficiency of international cooperation in combating human trafficking took place virtually in Ho Chi Minh City from February 20-21.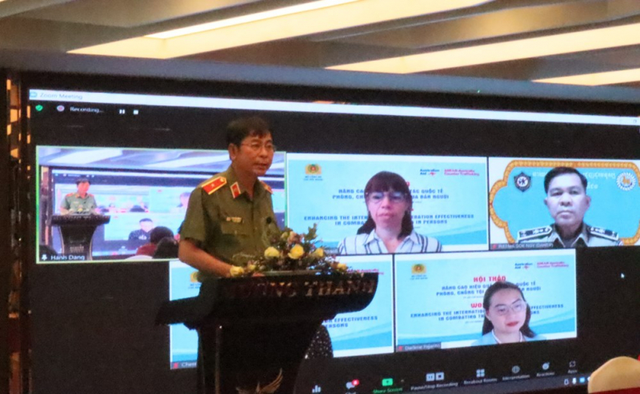 Delegates and representatives from relevant ministries and agencies and international organizations as well as local agencies sharing border lines with Laos and Cambodia attended the event.
The conference created an opportunity for domestic and foreign experts to share experiences in international cooperation in anti-human trafficking within multi-lateral and bilateral frameworks.
During the event, delegates listened to in-depth reports delivered by domestic and international experts and participated in specialized discussions on approaches to improve the efficiency of international cooperation in the fight against human trafficking.
According to the UN Office on Drugs and Crime and the International Criminal Police Organization (Interpol), human trafficking has become complicated in the Asia-Pacific, especially the Greater Mekong Sub-region, including Viet Nam, in recent years.
From 2010 to June 2021, Viet Nam uncovered nearly 3,500 cases involving 5,000 traffickers and some 7,500 victims in all its 63 cities and provinces.
Over the past nearly two years, the Party, National Assembly, Government, ministries, agencies and localities have made human trafficking prevention and control a key task.
The Prime Minister established a steering committee on crime prevention and control while ministries, central agencies and mass organizations have stepped up public awareness campaigns on the fight against human trafficking via various forms.
The public security forces collaborated with the border guard force to launch annual crackdowns on human traffickers nationwide and worked with counterpart in neighboring countries to fight cross-border trafficking.