93,000 HIV carriers treated with ARV in 2014
July 16, 2014 2:11 PM GMT+7
VGP - Director of the Viet Nam Administration for HIV / AIDS Prevention and Control (VAAC) Nguyen Thanh Long revealed that the health sector is striving to treat 94,000 patients with ARV by the end of 2014.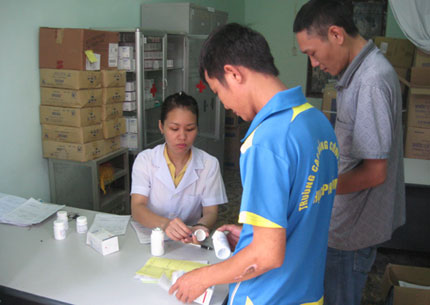 According to the statistics of the VAAC, 84,457 HIV carriers are being treated with ARV at 318 centers nationwide. This means more than 9,000 patients would be treated with ARV to meet the target set for 2014.
Currently, only 32.5% of the total HIV-infected people have got access to ARV treatment services.
To guarantee the sustainability in the treatment, the health sector will continue to mobilize more sources of funding through multi-lateral and bilateral cooperative mechanisms and use these aids effectively.
By Thuy Dung