7th ASEAN Ministerial Meeting on Drug Matters held
VGP – The 7th ASEAN Ministerial Meeting on Drug Matters (AMMD) and the Preparatory Meeting and Senior Officials Meeting of ASEAN Senior Officials Meeting on Drug Matters (Prep-ASOD) is taking place virtually on October 13-14.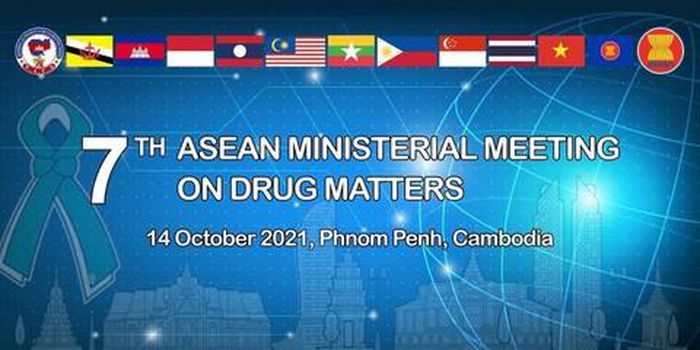 At the AMMD7, nations will evaluate the implementation of two action plans on dealing with drug issue in the region including the mid-term evaluation of the ASEAN cooperation plan on the prevention of illegal drug production and trafficking in the Golden Triangle during 2020-2021 and the ASEAN Work Plan on Securing Communities Against Illicit Drugs 2016 – 2025.
Based on the outcomes of these reports, ASEAN member states will make adjustments and orientations to enhance efforts and cooperation to launch prioritized areas in drug prevention and control in line with the practical situation in the region.
Besides, AMMD cooperative mechanism will also help promote the bilateral and multilateral cooperation between Viet Nam and other nations in this issue.
Approved contents at the meeting will make contribution to the common standpoint of the region in the drug fight and create a foundation for each nation to realize drug prevention and control plan and strategy as well as propose regional-level initiatives and proposals to handle with cross-regional and transnational illegal drug production, transportation and trading.
The Sixth ASEAN Ministerial Meeting on Drug Matters (AMMD6) was held on October 18, 2018 in Ha Noi, Viet Nam.
The Ministers adopted the Guiding Criteria and Modalities in Engaging External Parties for the AMMD and its Subsidiary Mechanisms, which set out the criteria and modalities to assess requests for consultations and informal meetings by external parties, and ensure adherence and consistency in the conduct of ASEAN's external relations.
The first AMMD was held in 2012 with the participation of 10 nations in ASEAN including Viet Nam, Brunei, Cambodia, Laos, Indonesia, Malaysia, Myanmar, the Philippines, Thailand and Singapore and the ASEAN Secretariat.
In 2020, law enforcement agencies of ASEAN member states seized 144 tons of synthetic drug, accounting for 83 percent of total drugs uncovered in the East and Southeast Asia regions.
By Hoang Ha